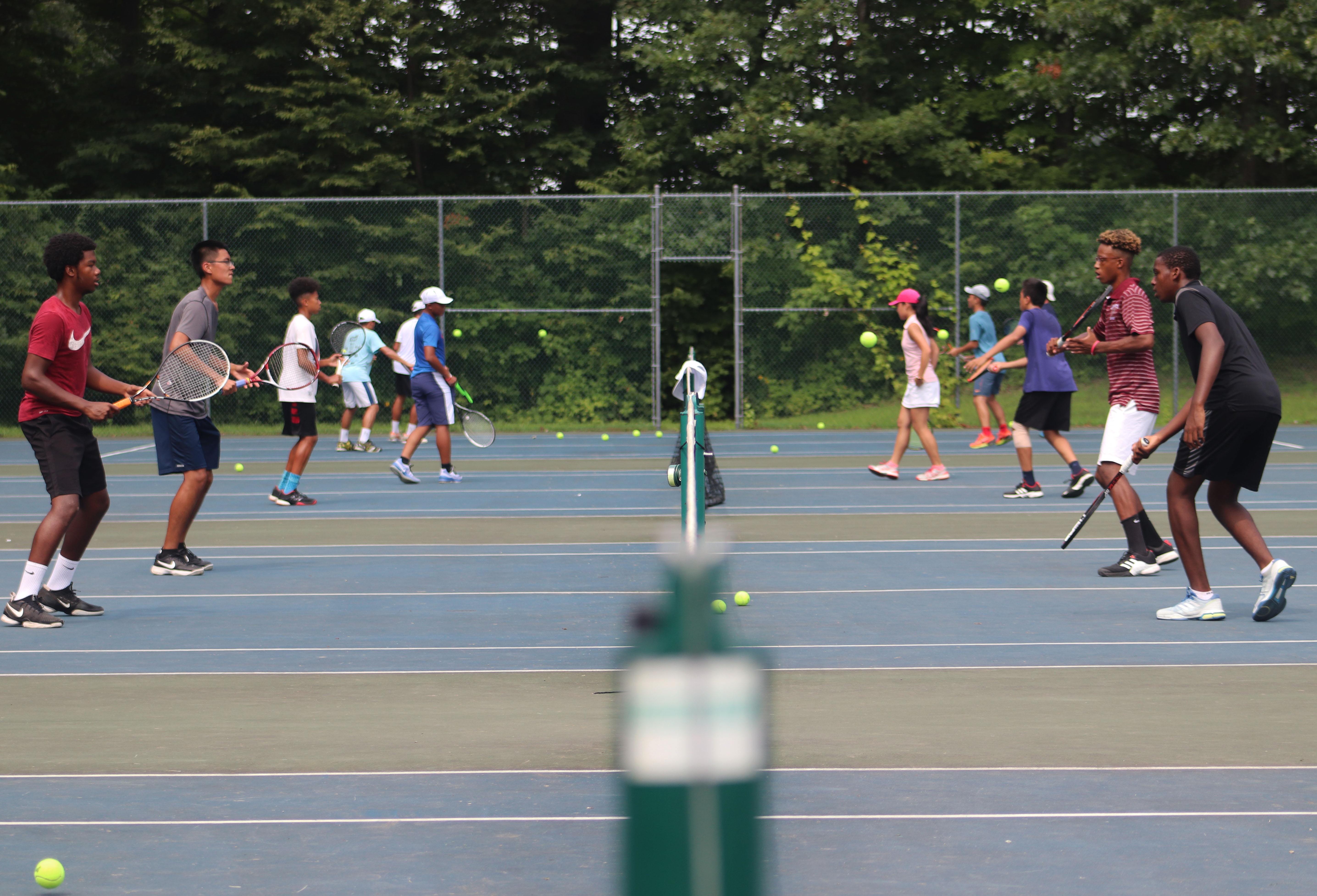 We offer a high quality tennis camp, with top coaches and proven skills training. 
More importantly, tennis is our tool to bring special young people together, and teach lessons that they will use in tennis and in their lives.
Each day of camp, the teens enjoy three hours of tennis training under the guidance of caring and supportive professional coaches.
Through training and playing together, winning and losing, and positive reinforcement about hard work and commitment, our youth soar. They experience significantly increased feelings of self-esteem, positivity, and a strong belief that with hard work and commitment, they can realize their dreams.
Having a Growth Mindset 
One thing that separates us from other organizations is our focus on a growth mindset curriculum. It is very easy to say "good shot," every time a player hits the ball over the net. We continuously reinforce the fact that they can get better at tennis, and anything in life, by working harder, and we make sure to connect that lesson to life off of the court. 
This teaches our teens that they are not fixed in their current state – that they can continuously grow and transform themselves.
The first year I came here I wasn't great at tennis, and I didn't think I would get any better, but later on since this is my third year, I have really improved a lot and I think it is thanks to the fact that I learned here at Camp Life Serve that if you're consistently trying your best and trying to improve your tennis skills and life skills, you can do anything you want.
Self-Management on the Court
We incorporate social and emotional learning into our regular tennis program, just as we incorporate it into the rest of the day at camp. 
Each day, the campers reflect in their journals about a goal they want to achieve on and off the court, and whether or not they reached their goals and why. We ask them to identify how they reacted on the court, and how they may be able to better react next time when something does not go their way. This helps them regulate themselves in the future.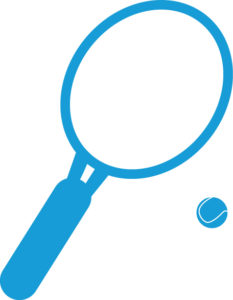 92% of campers felt motivated to work harder at their tennis game because of their experience at camp.
77% of campers felt more physically fit than they did before attending camp.
Tennis Training in Focus  
Once the teens are all settled in, each child is separated by skill level. We maintain a 1:4 pro to student ratio to make sure that each teen feels special and is receiving the individualized attention they deserve.
The lessons are designed so that they develop strong tennis fundamentals. They go through many drills that focus on footwork, shot depth, transitioning from baseline to net, proper volleys, spin serves, and match strategy.